The Academy Awards is one of the most prestigious awards in filmography..and also one of the highest-rated fashion red carpet. All eyes are on what the lady celebrities are wearing..and some of what the men are wearing as well. I just wanted to share my top 3 choices for the best dressed list.
JLo's dress is hands down the BEST among all. It is both sexy and effortless with sparkly details. It hugs her curves and body perfectly! Her hair and make-up completes her entire outfit and look. LOVE IT.
Jlo in Zuhair Murad
Michelle William's dress is sweet and adorable and fits her petite frame. There are plenty of details in her dress, such as the
tiered peplum ruffles and more ruffles down the train. The dress took around 300 hours to make! I am not liking her hairstyle as much though.
Michelle Williams in

Louis

Vitton
Guilanna's dress is also a stunning one! I wonder why she was not mentioned as much. I love the lace and sparkly details. I am a sucker for lace and sparkles! But really her dress is absolutely pretty!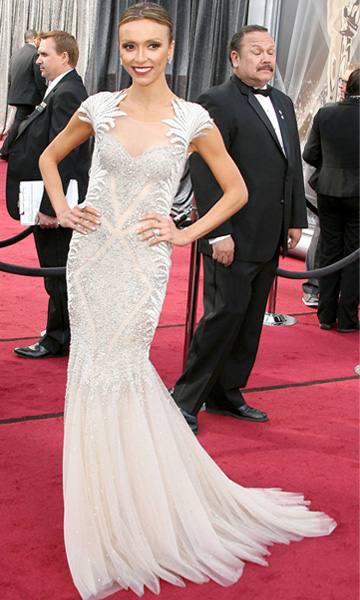 Guillana in Tony Ward
A big congratulations to all the winners of the 84th Academy Awards! I will try to catch the award-winning film "The Artist" in my spare time. I also want to watch the "Iron Lady" where Meryl Streep won Best Actress. She is one of the best of all times. Again, a big applaud to all.